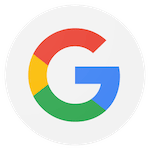 When I met Jonathan I was a broken person with sciatica pain, left knee pain, hip flexor pain, and IT band pain. I walked with a lean to my left and my pelvis was out of whack. Thankfully, Jonathan accepted the challenge to work with me and helped me understand how my body is compensating for the pain and what I need to do to restore proper function and alignment. He introduced stretches and exercises to help relieve the pain and build up my strength. During this time he remained encouraging and patient...even when I asked a million questions and doubted I could do the exercise. He has exceptional knowledge of the body and the nourishment needed for it. He added the nutritional component which inspired me to change my way of eating. It has now been three months and I am happy to report that I am pain-free and, as an added bonus, I have lost 20 pounds! My journey continues but I want to thank Jonathan for his input, guidance, and humor throughout this process!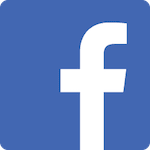 Jonathan got me in the same day for some serious pregnancy pelvic pain. Helped me stretch it out and sent me home with information to keep stretching at home. He truly cares about all his clients and their goals. I have gone to him for weight loss/strength training as well. His knowledge is vast and is always extremely understanding and mood-lifting. Love the environment and always feel great when I walk out the door. Thank you for all you do JP!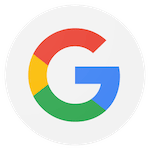 I'm a mama of two boys and for the last 7 years (since my youngest was born) I have been striving to lose weight and be a healthier person for not only my children but for myself as well. This last year I hit a plateau, my weight wasn't going anywhere, I wasn't making any more progress, my running had come to a standstill, and I was getting really unmotivated and discouraged. About 7 months ago my friend talked me into coming to one her Saturday sessions with Jonathan at Nourished Performance. I immediately signed up and have been going since! I am the healthiest, strongest, and fastest I have ever been! (Seriously my mile time is under 9min now, which I NEVER thought I would get too!) My self-confidence has gone up and I feel great! Jonathan takes the time to learn each one of his clients and focuses on what they want to accomplish and pushes for everyone to be their best! He really cares for his clients! Not only do I get a great workout and things to work on during the week, but he is also is a great help with nutrition too! Now, I am someone who isn't the most comfortable in a gym and Jonathan makes me feel welcomed and I look forward to Saturday mornings! I highly recommend Nourished Performance!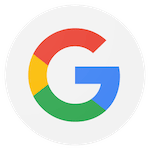 Jonathan at nourished performance has literally changed my life! His passion for personal training and nutrition has made the biggest impact on my life! Jonathan is someone who truly cares, he's got your back all the way! I would highly recommend him to anyone young and old, I've seen him work with so many people! He's qualified for it all! I've. I've been training with him for almost 5 years now!!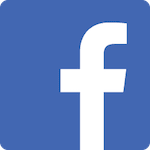 Training with Nourished Performance is one of the best decisions I've made. It has led to a lifestyle change. I used to spend hours in the gym and was frustrated because I couldn't see any results and my performance suffered. Since I've started working with Nourished Performance, my pain levels have dropped significantly, I can see progress in my strength and mobility, changes in body composition and marked improvements in performance. I set new pace and distance records for myself running and swimming. As a ski athlete my endurance and performance on snow has improved significantly. Every time I walk in the door I'm fueled by the fun and supportive atmosphere.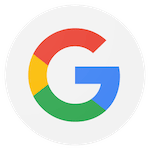 Jonathan is the real deal. If your goals are to get in shape, stay in shape or reach personal goals, he will get it done with you. As I am increasing my workout/fitness goals, Jonathan and I also talked about my nourishment goals. I think it's awesome that Jonathan can instruct me in both aspects of my fitness goals. I would highly recommend all my friends to visit Nourished Performance!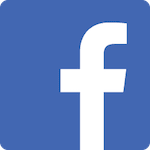 Jonathan introduced me to EMOM in my workouts and wow! has it improved my focus and intensity of my workouts! I am in the best condition I have EVER been in and I am 68 years young! Since his introduction to this workout method I have been able increase my workout performance and strengthen my body, particularly my core, to a point I have not been before! Sciatica all but gone now due to this new focus and I am now ready for the SPARTAN SPRINT! AROO! Thanks Jonathan!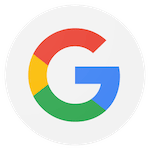 I've been going to Nourished Performance for 4 months now and I can honestly say I've seen a huge growth in my strength capabilities already. I've come a long way in a short period of time. I'm also 9 months postpartum so I basically started over from scratch. Jonathan is extremely knowledgeable. Not in an intimidating way, but in the way that makes you want to listen and learn. I've performed and learned exercises I've never done in my life. He switches it up every class! I attend his group class, Thursday evening and Saturday morning and even on those days I feel unmotivated, I go and know that I will feel so much better after a good work out and lots of laughs. We work hard but we sure do have fun too! I love that it is an extremely welcoming environment. Whether you're a beginner, an expert or just a plain misfit (like me), this is hands down the place to go!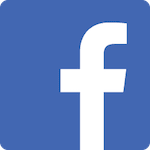 Such a great place to get your sweat on! Jonathan has been great guiding me and helping me stay motivated to get back in shape.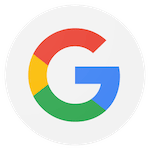 Jonathan has made a significant difference in my health and wellness. I started with him shortly after cancer treatment eight years ago and I am certain that my return journey to health has been enhanced by his nourishment knowledge and his training expertise. He pushes me to new levels while remaining patient with my perceived limitations. I highly recommend Nourished Performance!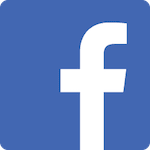 Jonathan Price, personal trainer & nutritionist, is very knowledgeable and personable. He always tailors our workouts to our individual needs, whether strength training or cardio. His nutritional advice is an added bonus to the physical workouts.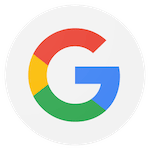 I started off very skeptical about working out with a personal trainer, I have in the past and they were drill sargents that were emotionless, not motivating me to come back...when I met Jonathan a few weeks ago it was nothing like I imagined. He truely cares about his clients, he listens, hes patient, there's different levels from beginners like myself to advanced. I am very out of shape but since I've been attending the classes 2 days a week it has made a huge impact on my life...I feel amazing and feel like there is hope to completely change my life style and habits so that I can live long enough to watch my kids grow up and theirs as well. I can't say enough as to how grateful I am to starting this program, I would highly recommend Jonathan Price, all sizes all ages...he treats everyone the same, hes an awesome guy!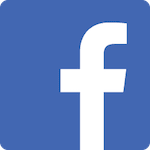 Jonathan is amazing. His knowledge and attentiveness is exceptional. He is always willing to answer questions. Having our daughter work with him has become a family priority.