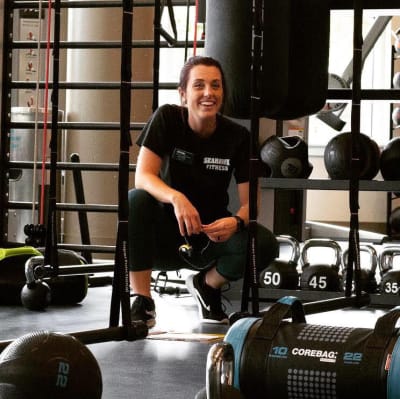 Kylie Boyle
Kylie Boyle is a Certified Therapeutic Recreation Specialist (CTRS), ACE Certified Personal Trainer, ACE Sport and Fitness Nutrition Specialist, and is working on becoming an ACE Behavior Change Specialist.
She developed a love and passion for fitness in 2013, during her sophomore year of college. After losing 35lbs, Kylie not only realized the importance of exercise and good eating habits, but also found the therapeutic benefits of a good exercise regimen and balanced nutrition program.
Kylie has experience in functional movement training, working with individuals with various medical diagnoses, individuals with physical disabilities, HIIT, weight loss, rehabilitative exercise, and working with teenagers and young athletes. She also has experience in working with individuals with diabetes, Bursitis, chronic back pain, structural discrepancies, veterans with amputations, individuals living with body dysmorphia, individuals with a traumatic brain injury, as well as with individuals with an acquired spinal cord injury.
Kylie developed her passion for helping others through health and fitness when she declared her major as a Recreation Therapist in 2016. She has felt that it is her duty in life to help others live their life to fullest by helping them get into the best shape of their life, physically, mentally, as well as emotionally.
Kylie joined Nourished Performance in August 2019. She coaches group classes and semi-private training sessions. She is excited to continue building her client base and helping individuals achieve their goals.