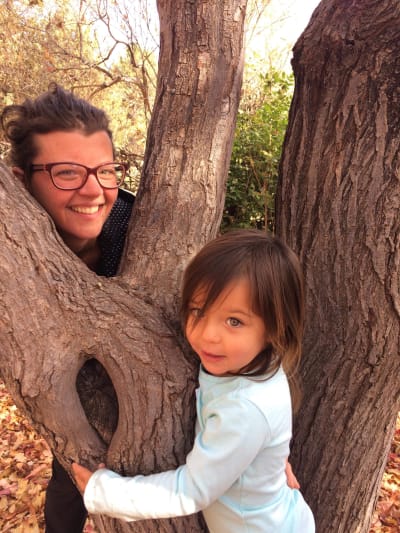 Shannon Allen
Shannon believes in making Yoga accessible for every body. She teaches a Vinyasa flow style practice which incorporates the breath with every movement as we flow from one posture to the next. No two classes are ever the same - incorporating different postures and speed of the flow - helping to develop a more balanced body.
Shannon originally received her bachelor's degree in Spanish from the University of Nevada Reno but wanted to extend her passion for health and fitness to her career. She then received her Associates degree in Nursing from Western Nevada College and later completed her BSN through Western Governors University. Throughout her years of schooling and nursing career, she has heavily relied on her yoga practice to keep her sane! Wanting to deepen her practice and share her love of yoga with others she completed her CYT 200 in 2012 and began teaching.
After having her daughter Bodhi in 2016, she didn't return to my nursing career so she began looking for things to fill her days. She found a group where she was able to exercise with her daughter every morning and finally began to find herself again. She quickly realized her body was much different postpartum. Everything hurt, she peed her pants and it would take her a long time to recover from things she used to do before pregnancy. Searching for a solution she chose to become a Certified Personal Trainer but yearned to learn more. After much searching, she finally found a program with the answers she was looking for and completed her certification as a Postpartum Corrective Exercise Specialist.
"I love helping pregnant and postpartum women back to doing what they love without pain and suffering! "