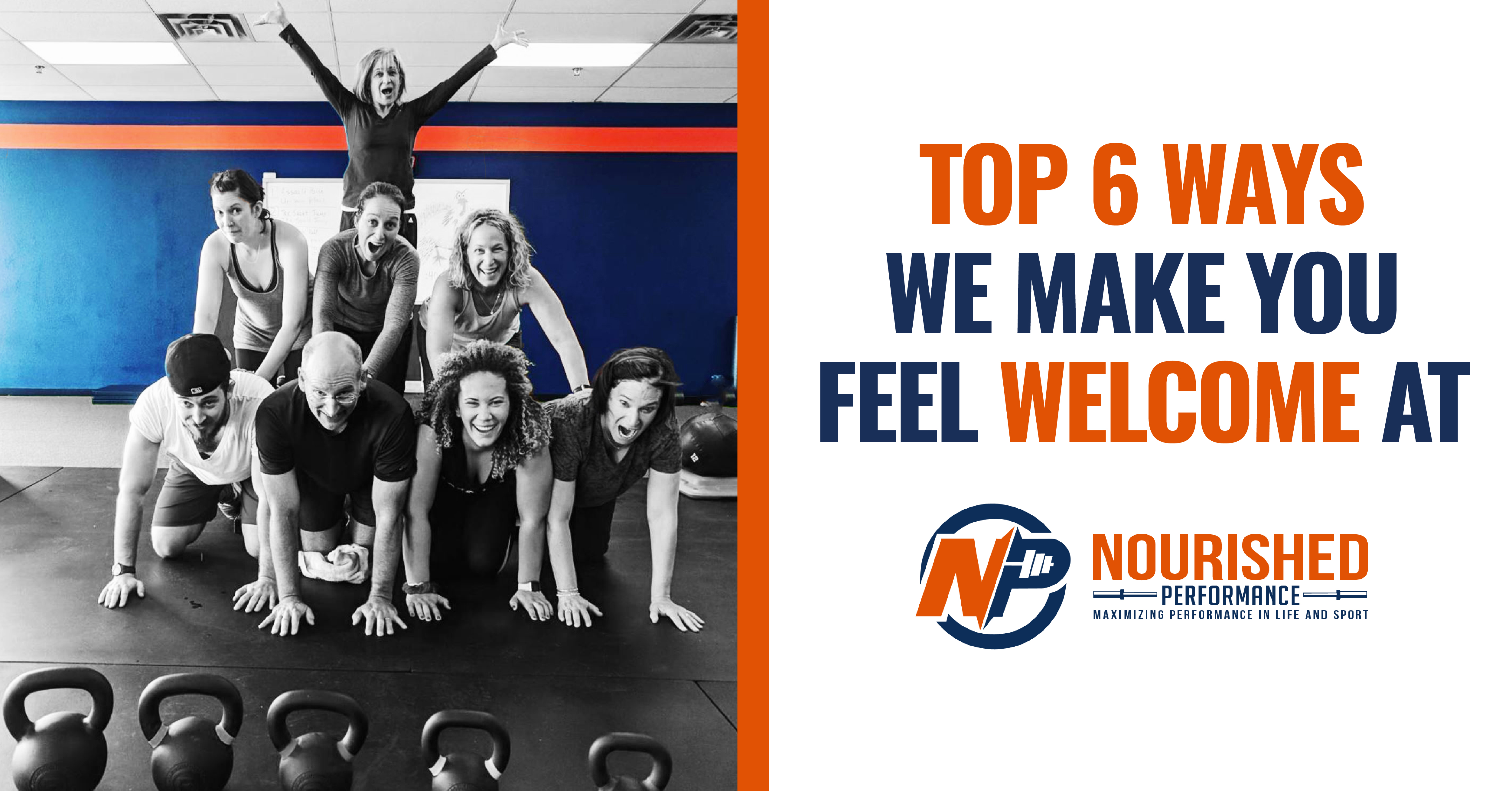 You're ready to get moving again. Or maybe you're looking for something new to inspire motivation in your daily wellness routine. Or you're looking for a little more social interaction and community to go along with your sweat hour than what a living room YouTube video workout can provide. Or maybe you are tired of grinding 7 days a week at another gym and just not getting the results that you want - whether it be through self-led workouts or trainer-guided sessions.
Whatever the case may be, you're ready for a change.
In the Minden / Gardnerville / Carson Valley / Douglas County (phew!) area, you only need two hands to really count the gym options to choose from. And while you might be able to list out your own pros and cons list for each, we wanted to take a moment and put out our welcome mat for you as you consider your next step in your health, wellness, and fitness decisions.
We know the simple act of walking through the doors of a new gym can be intimidating. Especially one where you might not know anyone or aren't familiar with the "culture" of the gym. So we're going to make it easy for you to get to know us a little better!
Here are the top 6 ways we make every new member that walks through our door feel welcome at Nourished Performance:
1 - Individual Attention
As a newcomer to any one of our Group Classes, you are a serious VIP. You aren't just another number joining the class where the instructor doesn't even acknowledge you and expects you to get with the program or get out. Each of our instructors takes the time to get to know you and understand where you are in your health and fitness journey. You will receive extra coaching (if and when needed depending on experience level) and thorough explanation of how the class is outlined before and during the session. Also, many times we pair you with a co-coach - a current member who has been coming to class for a while and can help you through the movements and circuits.
2 - We Modify for Every-BODY
Every single one of our bodies is different and has lived different lives. Be proud of how far your body has gotten you in life and treat it with respect - at least we will! Whether it be experience level, possible recovery from injury or illness, or persistent limitations (hello bad knees?!) we always provide individualized progressions, regressions, and modifications for each of our workouts. You will not be left in the back of the room giving up because the trainer at the front is yelling at the whole class to finish those max reps without excuses and you're body is simply not ready to safely perform the movement.
3 - We Take Pride in Our Home
You will feel welcome in our home because we take extreme pride in providing an incredible environment for you to sweat in. Our equipment is new and cutting edge, our surfaces are kept to the highest of cleaning standards, and our windows and back door garage bring in incredible light that motivates our members on even the gloomiest of days. Our gym is bright, open, and stocked with all the essentials. Kind of sounds like an amazing AirBnB now that we think about it...you'll never want to leave, and no you can't stay overnight. :)
4 - Different Options for Every Lifestyle
We understand that we all follow different schedules. Whether it be a full-time, 9 to 5 job, varying shift work, moms and dads who are at home and do school drop off between 8am and 3pm, retirees with all the time in the world, and every schedule in between. Our lives are crazy and fitting in a workout at the right time can be hard! We welcome new members by offering a variety of combinations for our class types and times throughout the week. Starting at 6am through 6:15pm there's got to be a class or two that fits your schedule. The larger we grow, the more time and class options we are able to offer! So make sure to bring a friend - remember the first group class is always free. And beyond group classes you can also reach out to Jonathan about semi-private or personal training opportunities for even more flexible options.
5 - Come As You Are
It seems like a lot of gyms come with their fair share of cliques or "personas" that you feel like you need to fit into to be a part of their community. You know what we're talking about. You have to wear their shirts all the time, eat the same exact food, and commit your free time to extra gatherings or competitions. Seriously, you just want to be healthy, get your workout in, and get on with your life - without feeling like you have to change who you are to break a sweat. Big, small, old, young, guys, gals...our membership and group class attendees run the gamut of Minden-Gardnerville humanity! Come in a baggy shirt and last night's pajama bottoms with a messy ponytail or in your best Lululemon leggings with your makeup ready for a night out (because, again, you have to squeeze in that workout when you can!). We don't judge and we don't make you conform. We open our arms and welcome you, as you are.
6 - It's About Competing With Yourself, Not with Others
Ultimately, you will feel welcome at Nourished Performance because you will be encouraged every single class to compete only with yourself and no one else. This isn't a gym where you will compare your goals and accomplishments with any other member for all of the exact reasons we mentioned above - we respect and value everyone's path in life and know it's different for every single body. Plus, there is no better feeling in the world than blasting past your own personal boundaries, and with the help of experienced trainers, continue to be challenged week after week as you improve in all aspects of your health and wellness.
Welcome to Nourished Performance. We hope to see you soon.