Take On The Large Class Or Semi-Private Training In Our Group Fitness Program
We get that everyone trains differently. Some people like the energy of a big group setting. Others want to work in a more private environment with just a few close friends or loved ones alongside.
That's why we offer it all at Nourished Performance, helping men and women of all backgrounds and experience levels thrive. Our Group Fitness classes are built on a strength training AND circuit-training system with a focus on keeping your heart racing from start to finish.
Come see us in Gardnerville today and try it out for yourself. Just fill out the short form on your screen or click the button below to schedule your first class FOR FREE to get started!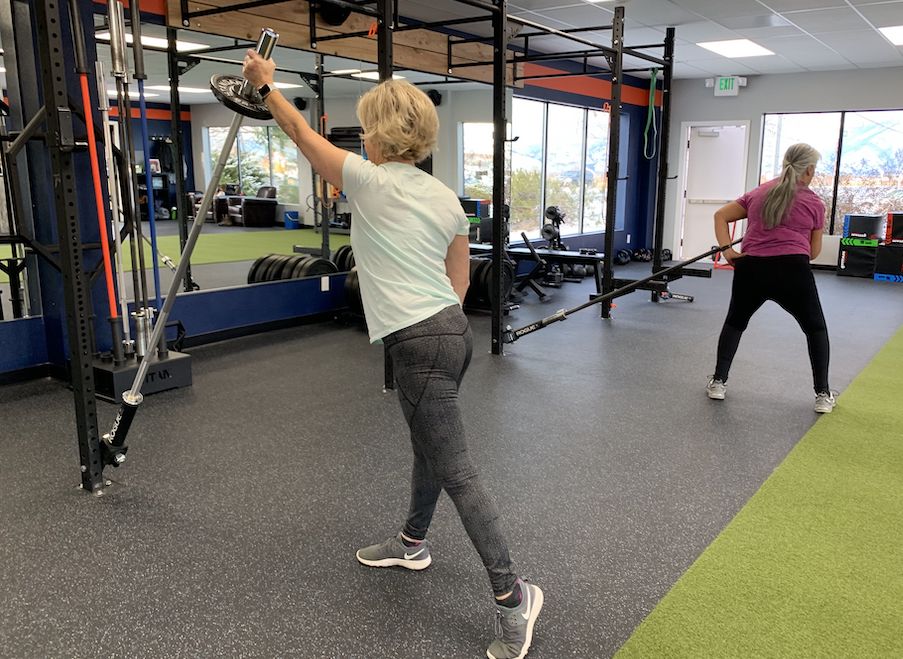 What's Included In Our Group Fitness Program?
Our goal from day one has been to meet the needs of every person in our community. Too often, fitness training can feel exclusive and available only to the fit and thin.
We're changing that perception.
Our Group Fitness program has something for everyone in Minden, Gardnerville, and all across Douglas County. We train complete beginners and experienced athletes side-by-side and help everyone get the most out of their bodies.
Join us at Nourished Performance for:
NP FIT Group Training: Let your competitive juices flow and challenge everyone around you to give it their all. These classes push you through a total-body workout that focuses on form and functional movement.
Small Group Training: Do you perform better in the company of just a few? Not a problem. Our Small Group Training allows you to enjoy hands-on instruction and a controlled environment where you can train with complete comfort and confidence. These classes include groups of 4-6
Yoga: Slow it down with us every Monday and treat your body to improved flexibility and mobility. Our Yoga sessions are great for all experience levels.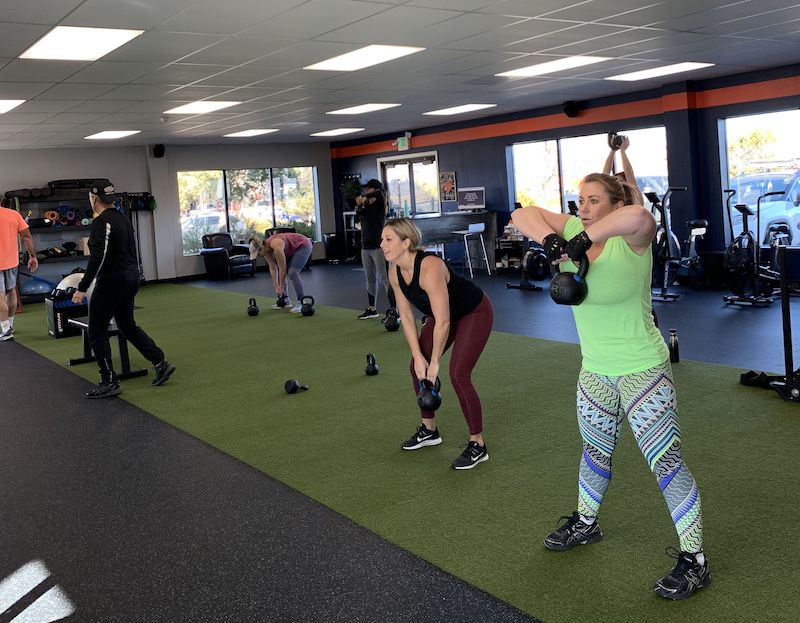 Make Your Fitness Goals A Reality Today
Our team at Nourished Performance is committed to helping you build sustainable strategies for health and wellness. That means making sure your training includes proper form and appropriate loads.
In our Group Fitness Classes, we cater to all experience levels, helping you scale every workout and stay challenged week after week as you improve.
Gone are the days of guesswork and wasted movement. We're offering Minden and Gardnerville:
Total-body strength and muscle toning
Sustainable fat burn and weight loss
Improved confidence in every aspect of your training
A great sense of accomplishment after every workout
Get Started Today With The Best Group Fitness Classes In Gardnerville And Minden
If you're looking for a new way to train, we've got the answer at Nourished Performance. Our Group Fitness Classes have something for everyone in Gardnerville and Minden and we're proud to help all of Douglas County stay fit.
Take advantage of a FREE consultation today. Just fill out the short form on your screen to get started!